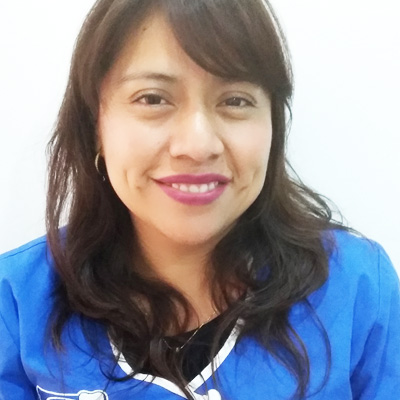 Dr. Lorena Nohemí Avila Pablo, a dentist surgeon, active collegiate, three thousand seven hundred and twenty (3720), graduated from the University of San Carlos of Guatemala, is a member of the Association of Odontologists of Guatemala, has participated in seminars, And graduates; Both dental and administrative, has four years of work experience.
Regularly attending Dental Days contracted in various regions of the country, she has worked in private clinics such as Odontóloga General,
He has worked in community projects.
He has participated in research on socioeconomic studies on the incidence of family economic status with the incidence of dental caries.
She is part of INNODENT's team of professionals, with an altruistic and collaborative spirit, which makes her permanent staff for quality dental care.